The Sunset Tales Theatre Festival
Created and realized by Vesuvioteatro, "Racconti per Ricominciare" is a multi-venue eco-friendly performing arts festival that takes place in National Cultural Heritage in Campania, South of Italy. During the Festival, some of the most evocative locations in Campania are transformed into natural theaters for site-specific performances staged at sunset, in perfect symbiosis both with ancient architectures and natural landscapes.
We want to give life to a creative inspirational process throughout an immersive artistic and poetic experience that takes place in our heritage sites, where the power of Nature is strictly connected with the History, Arts, Beauty and Greatness.
The Festival is now recognized as National Theatre Festival and it is supported by Italian Ministry of Culture.
It also received the Patrocinio of ENIT.
Key features
We give life to a dozen of theatrical site-specific performances, staged in open-air areas (botanical gardens, Italian gardens, terraces, meadows, woods, cloisters, royal buildings…) of many different Heritage sites in Campania for ten days to create a multisensorial aesthetic and artistic experience. It is a green festival, it is mainly realized without electronic equipment and/or artificial lights, each performance is immersed in the natural light of the sunset and the sound of the environment.
The festival encourages the discovery of those Heritage sites which are not always accessible and not always considered in the routes of tourism. Some of them are often closed, others are very hidden in rundown little towns or in remote places.
Performances are mainly based on short dramas written by contemporary authors. Many monologues are commissioned by the Artistic Direction and written for the festival, others are selected and adapted from existing unpublished or published dramas chosen among the most interesting voices of the Italian and European contemporary dramaturgy and literature.
How it works
The Festival takes place over 10 days with simultaneous events in different locations of great charm and beauty. Each show lasts 1 hour and is made of 4 different 15-minutes tales staged at sunset in 4 different open-air spots of the location.
The audience will attend to the first 15-minute performance, after that it will move forward to the second one and so on. This way, people can attend to the show and, at the same time, they can visit the historical site.
Every year, the Festival involves the average of 50 artists, 30 staff members and about 30 authors.
The festival data
Conceived during the Italian lockdown in 2020, and realized right after that awful experience of solitude, fear and isolation, the Festival helped people to develop a new sense of community throughout an immersive experience of site-specific theatre monologues, it helped artists to return to the dignity of professional life and it helped many sites of National Heritage to finally reopen their doors to people.
It has involved, in its short lifetime, an important number of the show-business workers, public institutions and private foundations. Year after year, it increases its network and designs artistic and cultural actions to enhance local and national cultural heritage.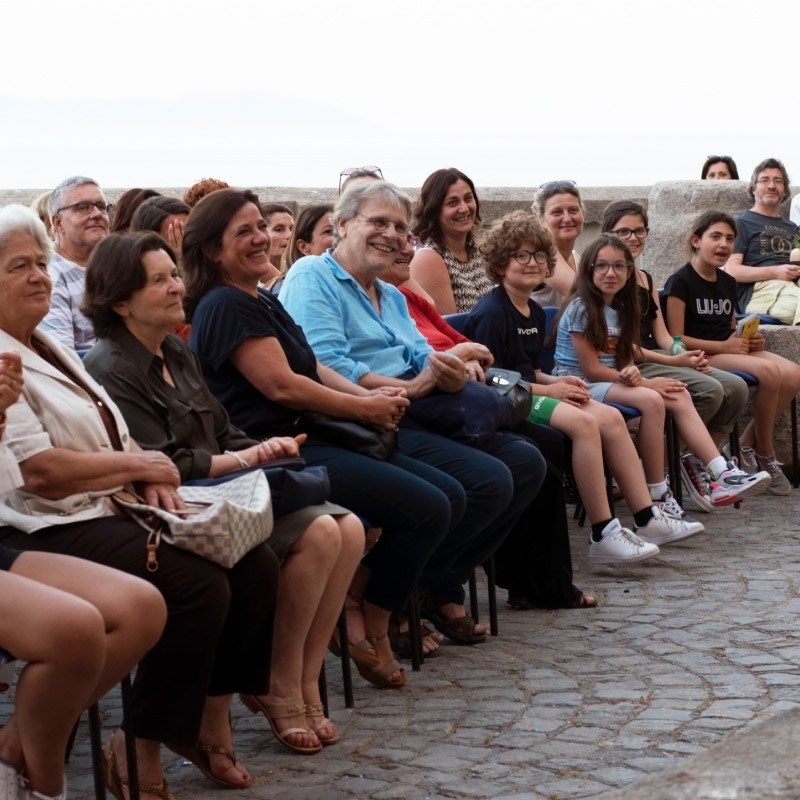 Historical sites of cultural heritage
It is a beautiful festival. Wonderful locations, great actors, intense work. Excellent organization.
High quality initiative. We look forward for more. Well written playwrights interpreted by talented actors. Well done.
Thank you very much for the emotions you aroused in our children and for transporting us to a fantastic atmosphere.
Excellent artists, superlative staff. Everyone was enthusiastic and tireless in welcoming us to the different venues.
One of the most beautiful aspects of these performances is the level of engagement of the spectator in the location and with the actors.